KINNAT SÓLEY
is a graphic designer from Reykjavík based in Leipzig focusing on music and merchandise design.

Contact me to work on projects relating to: 💾 album artwork design 👕 merch design 📦 merch managing/ordering for EU tours 💿 self releasing music 📹 music video direction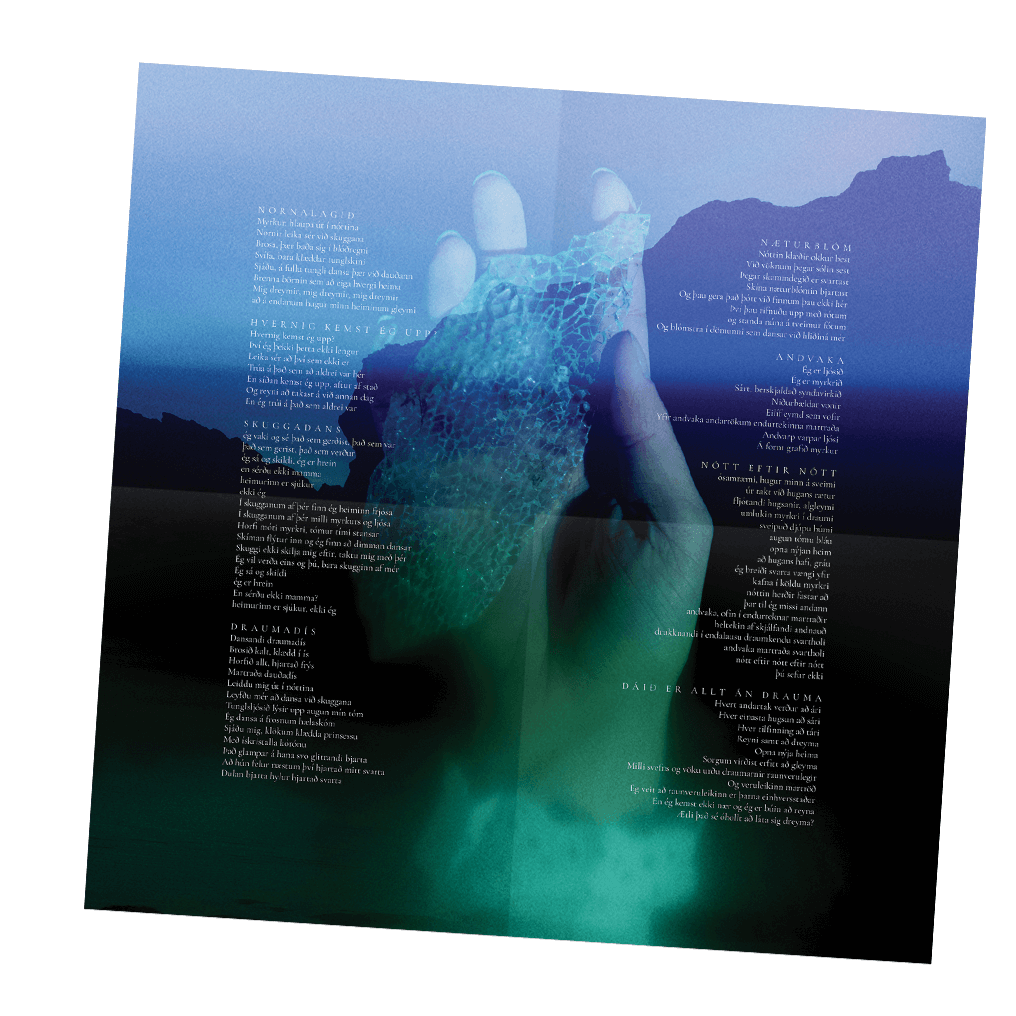 NÓTT EFTIR NÓTT
(2018)
e. Night After Night is
Kælan Mikla
's third LP. Dealing with themes of insomnia, homesickness and the void between sleep and conciousness. I designed the artwork and merchandise for their 2019 album release tour. Photographs by Verði Ljós.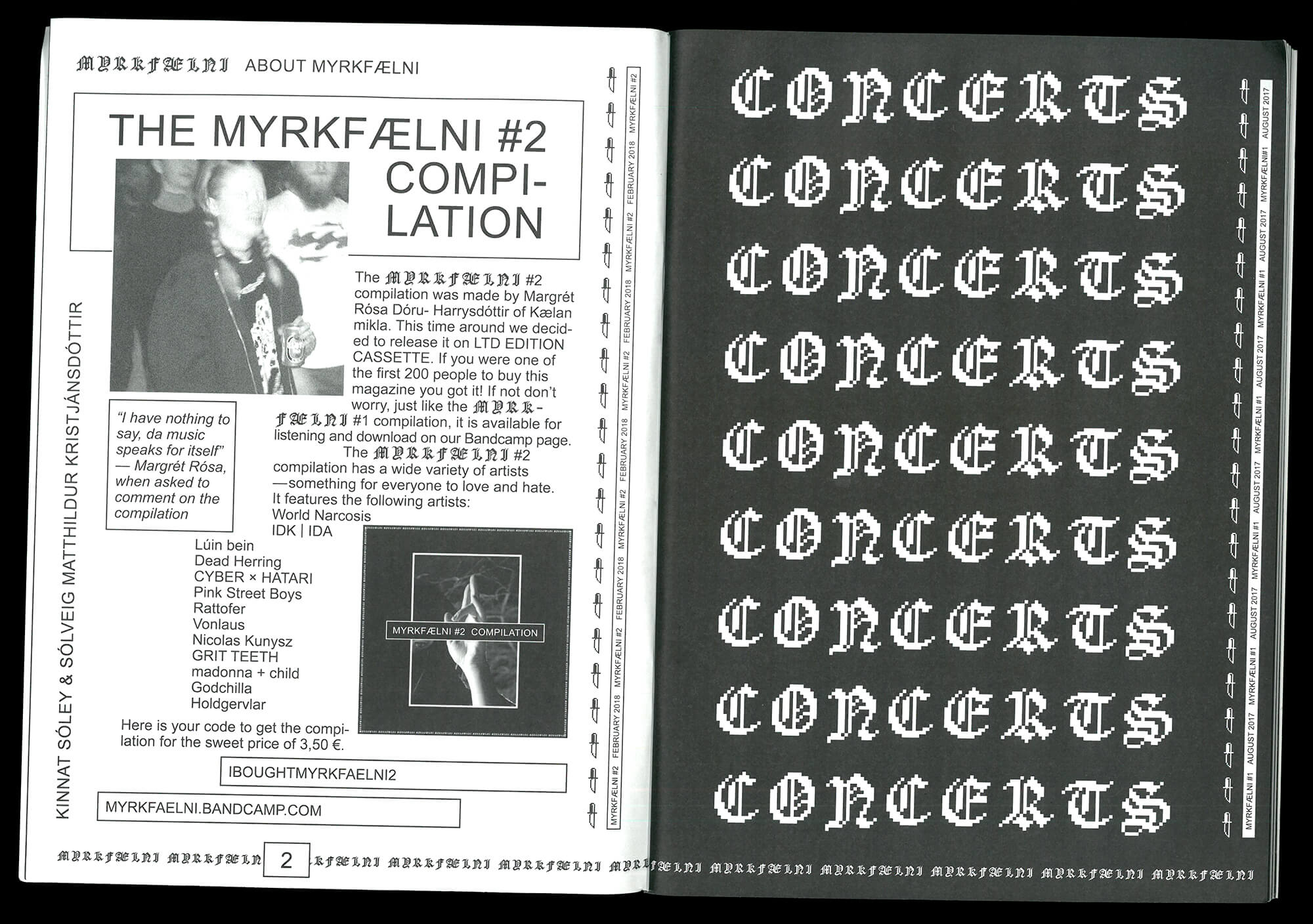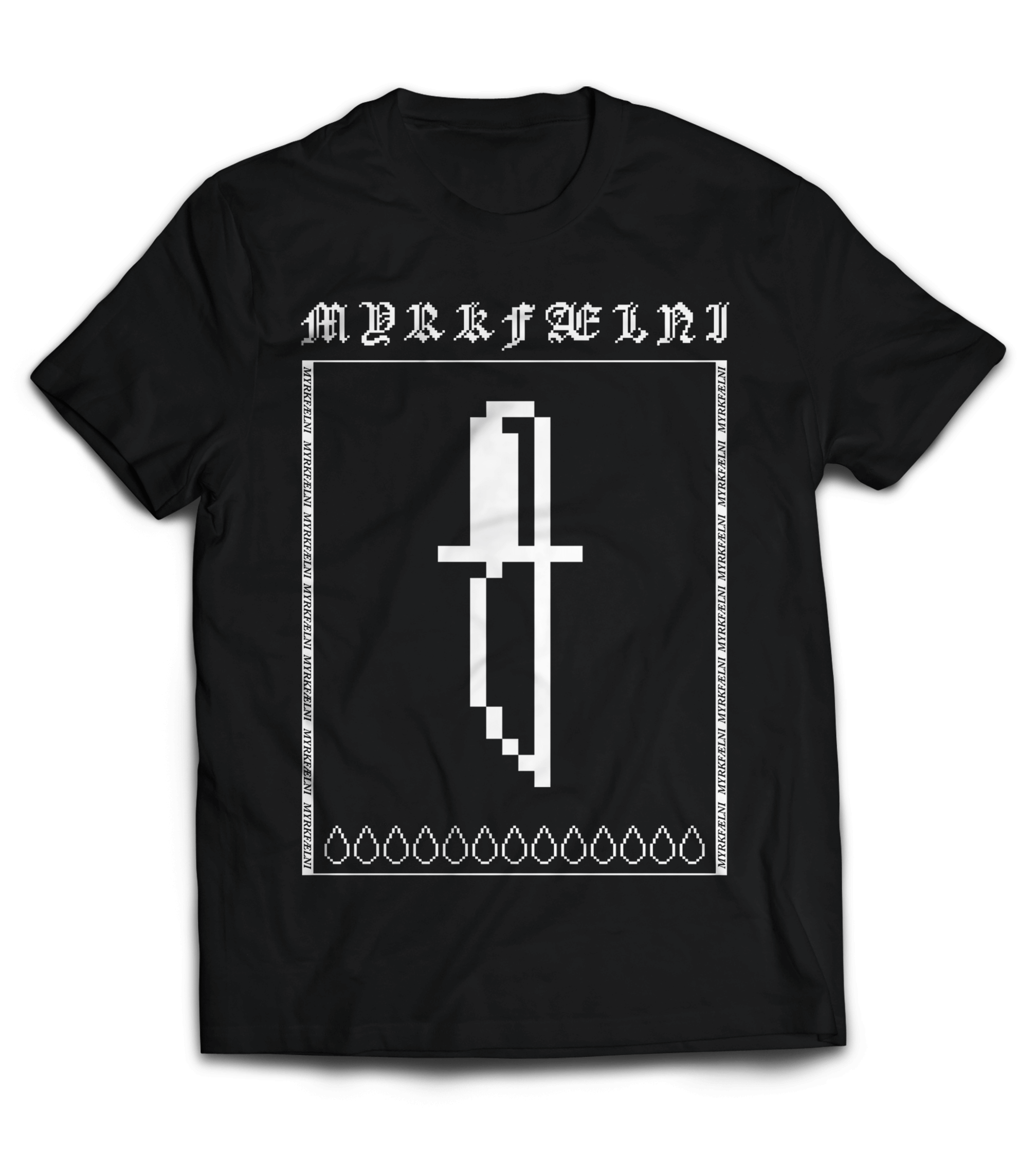 MYRKFÆLNI
(2017–)
is a English-language magazine about the Icelandic underground music scene founded by myself and Sólveig Matthildur. Two issues are currently out, the latter coming with a fold out poster and limited edition cassette. To read more about MYRKFÆLNI visit
our webpage
.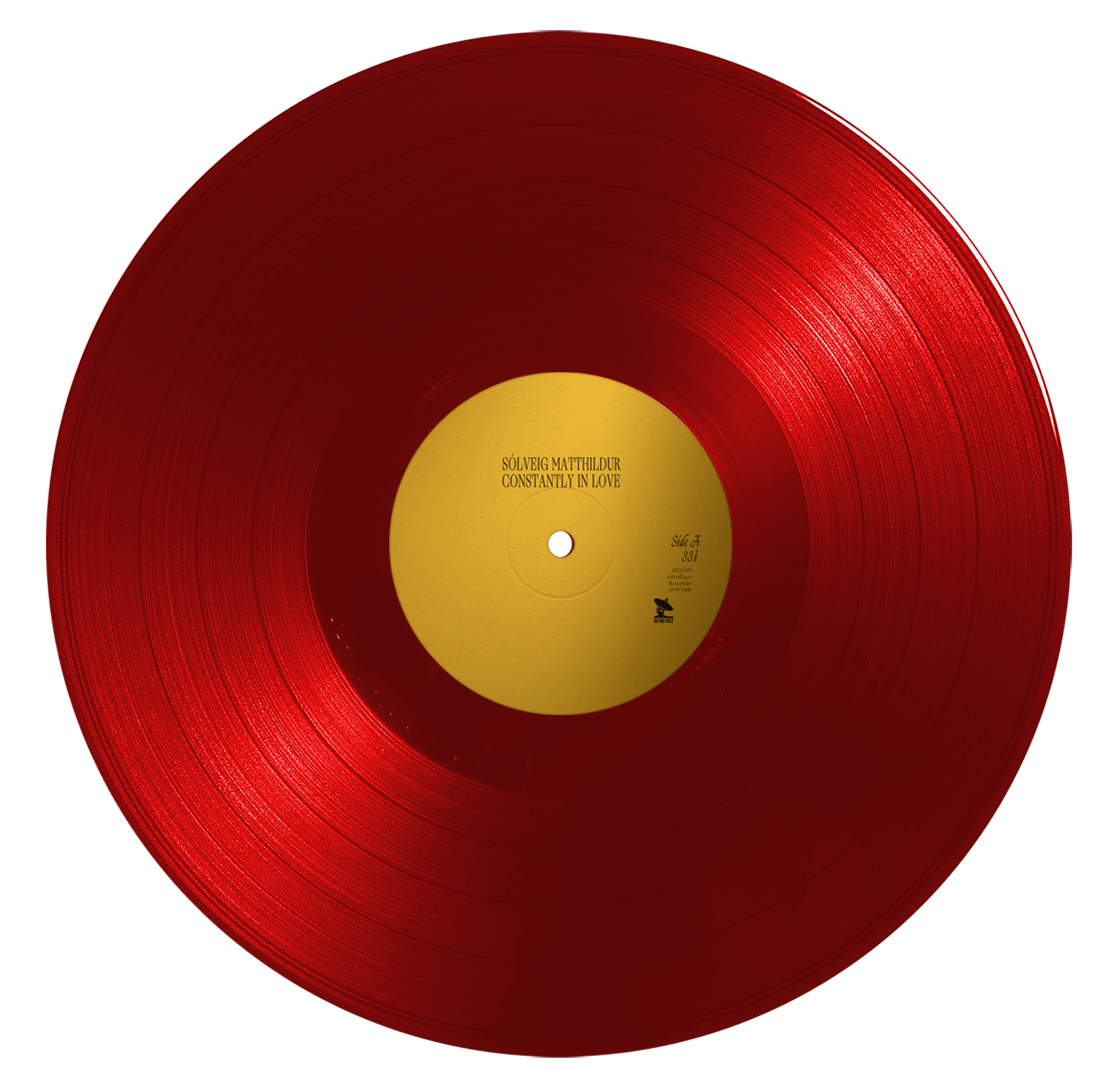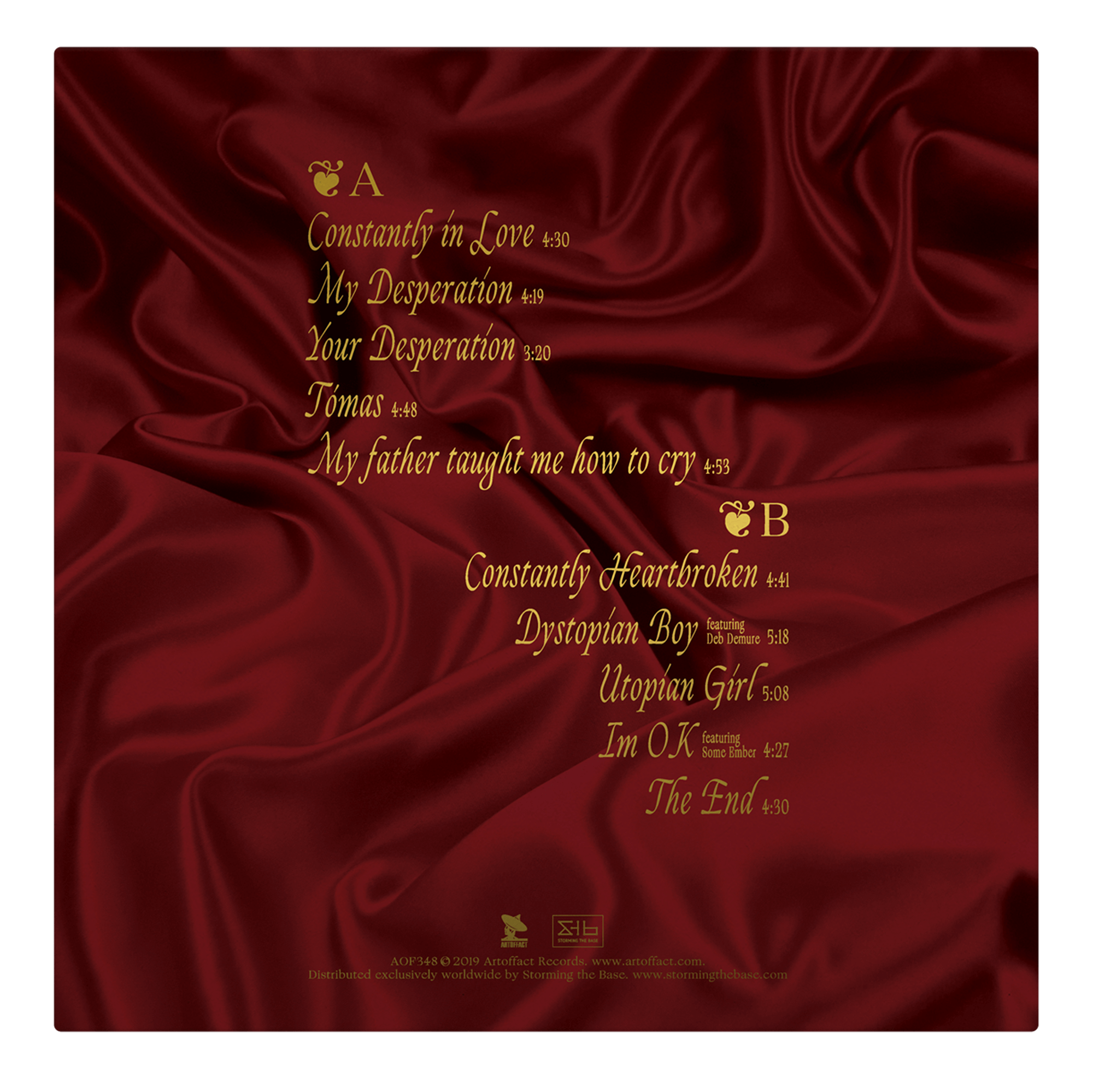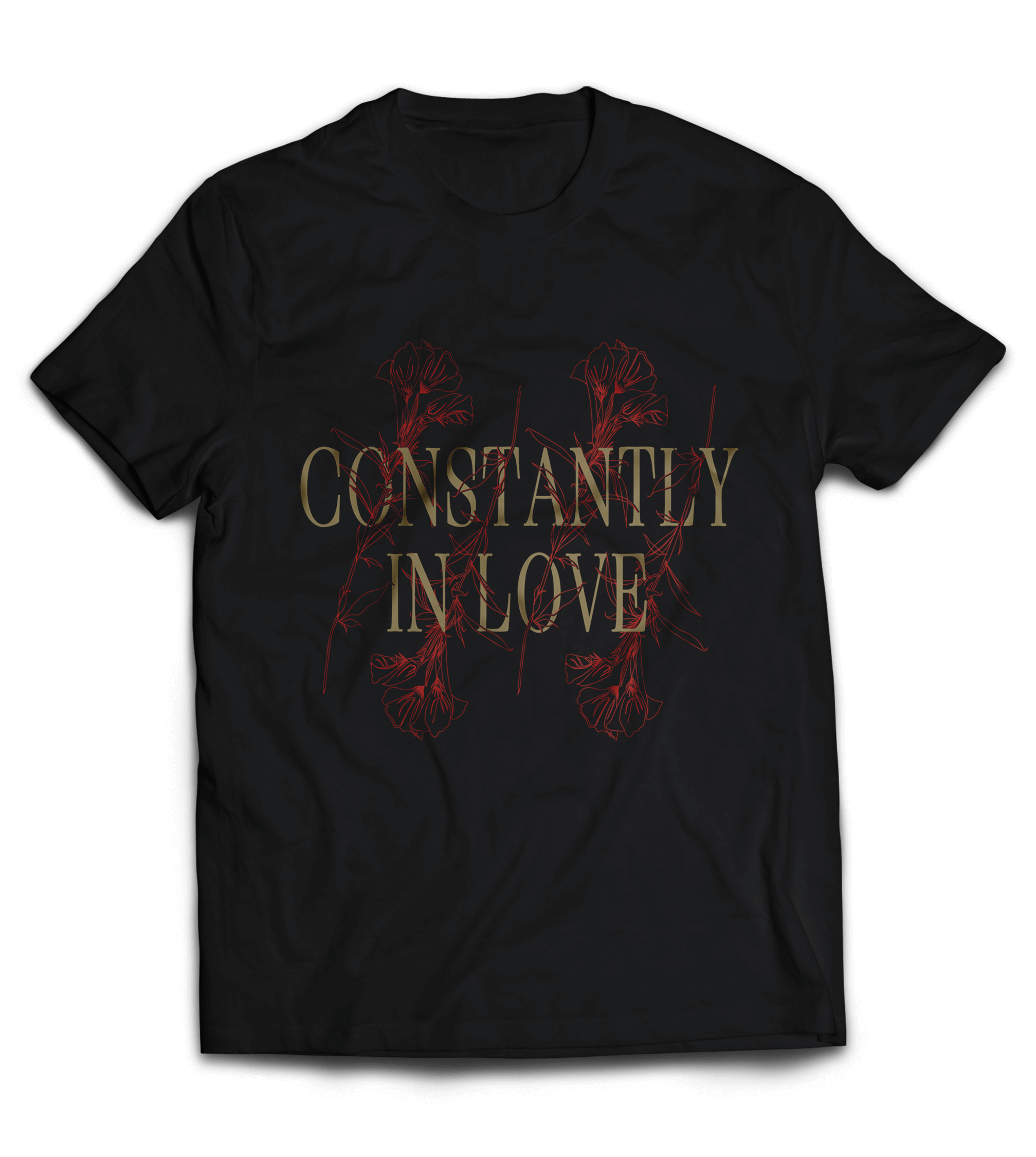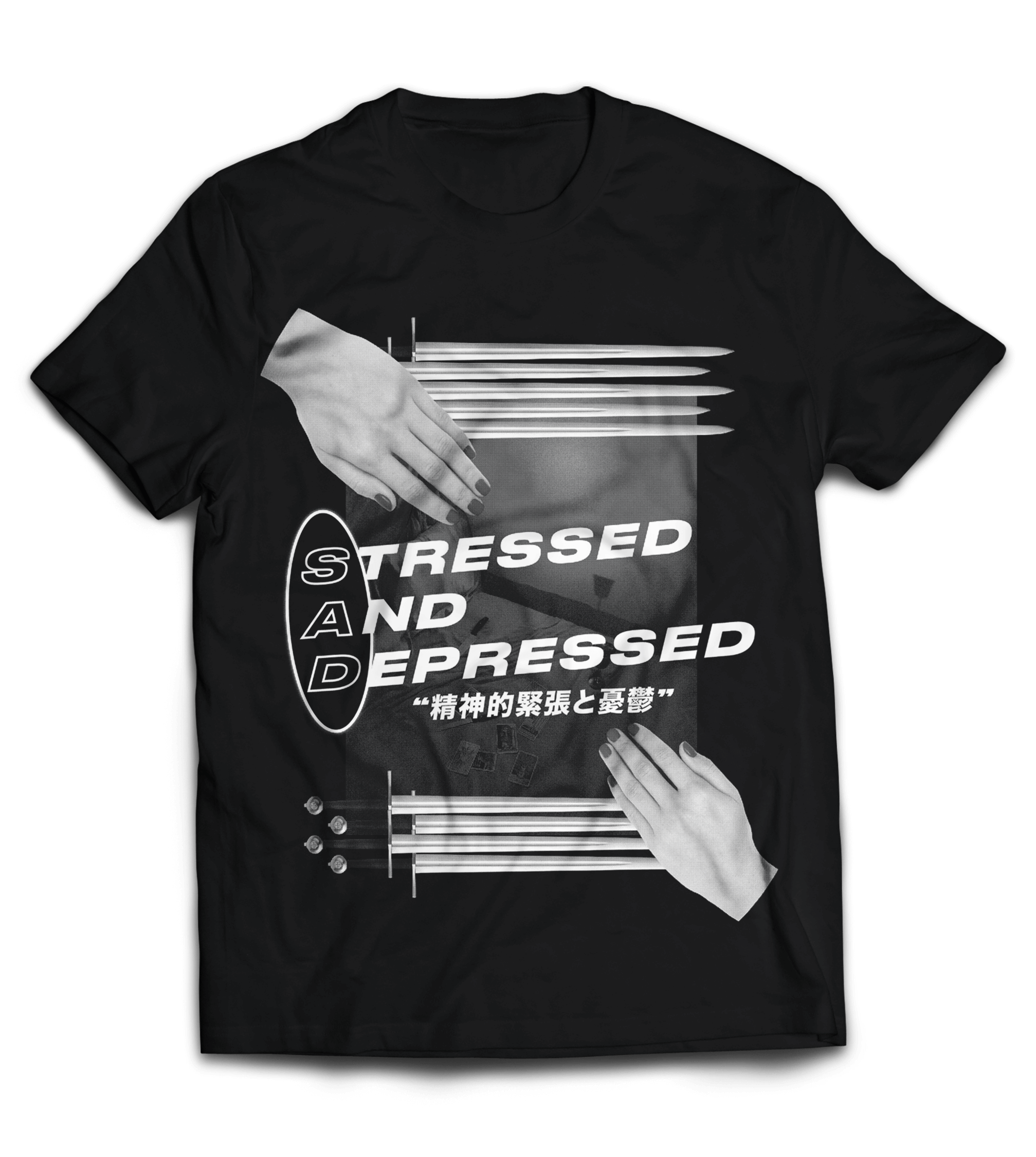 SAD: STRESSED AND DEPRESSED
(2018)
is a tour EP by
Sólveig Matthildur
and Last King of Poland. I designed the artwork, posters and merchandise surrounding their tour of Japan.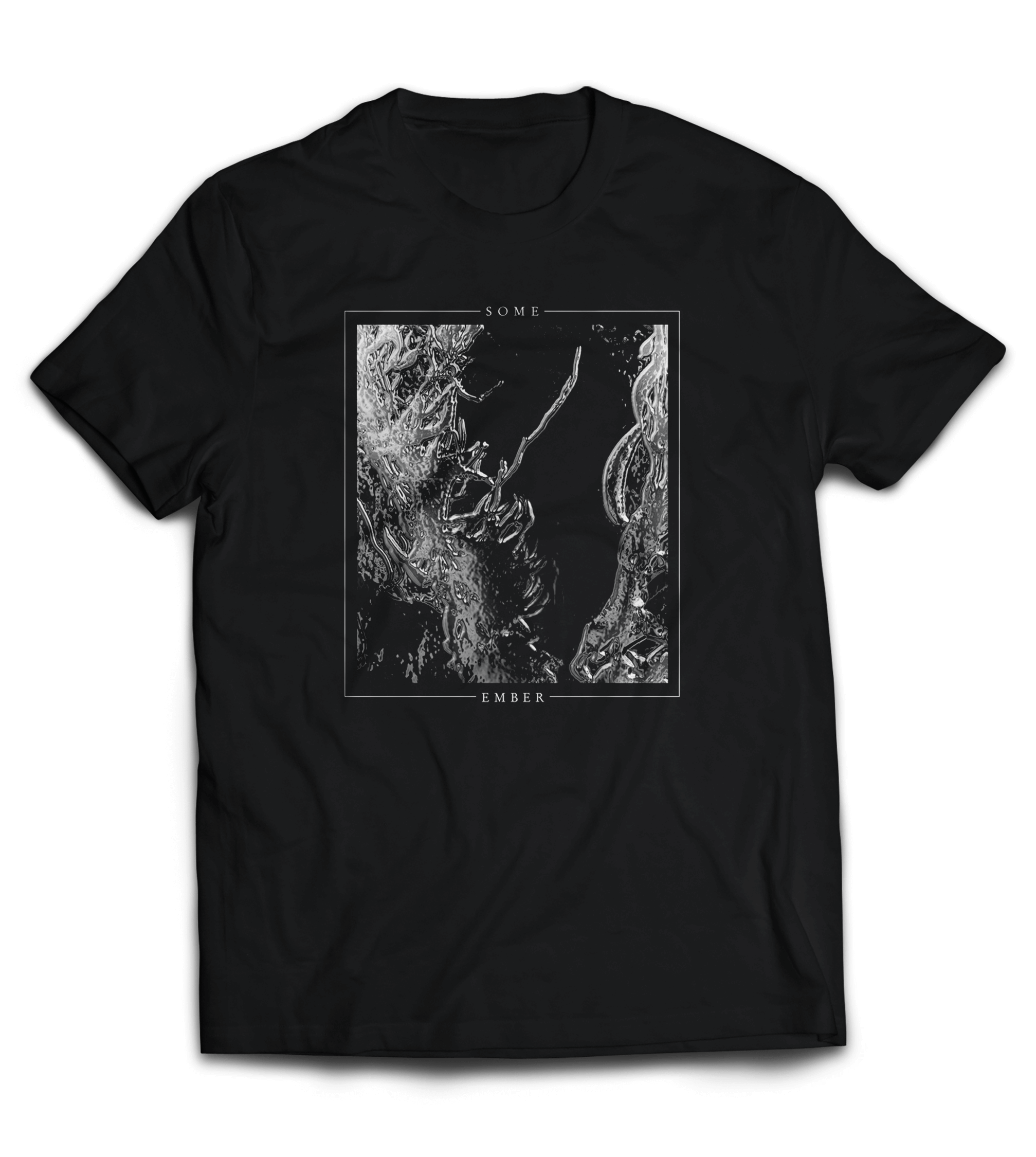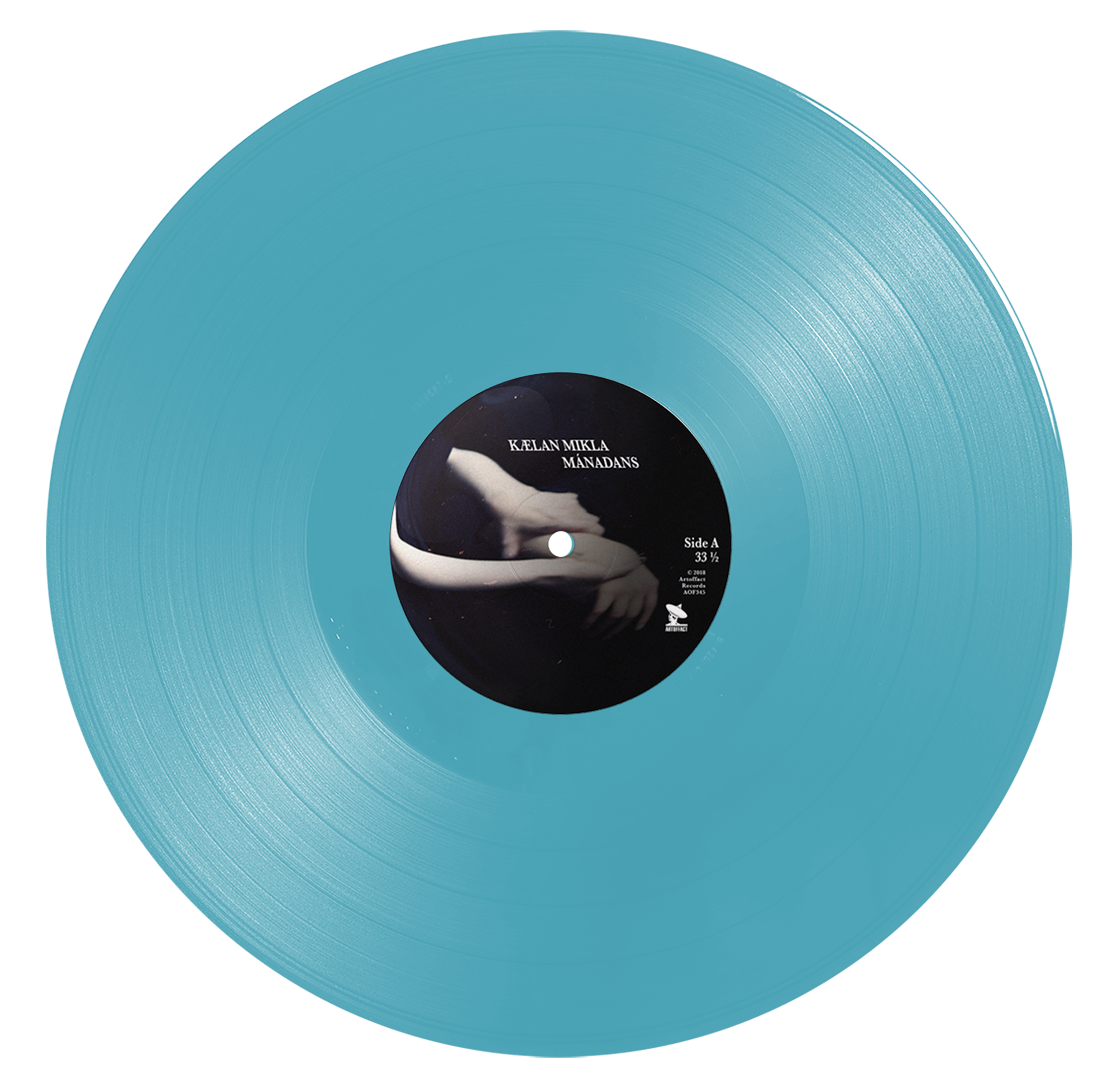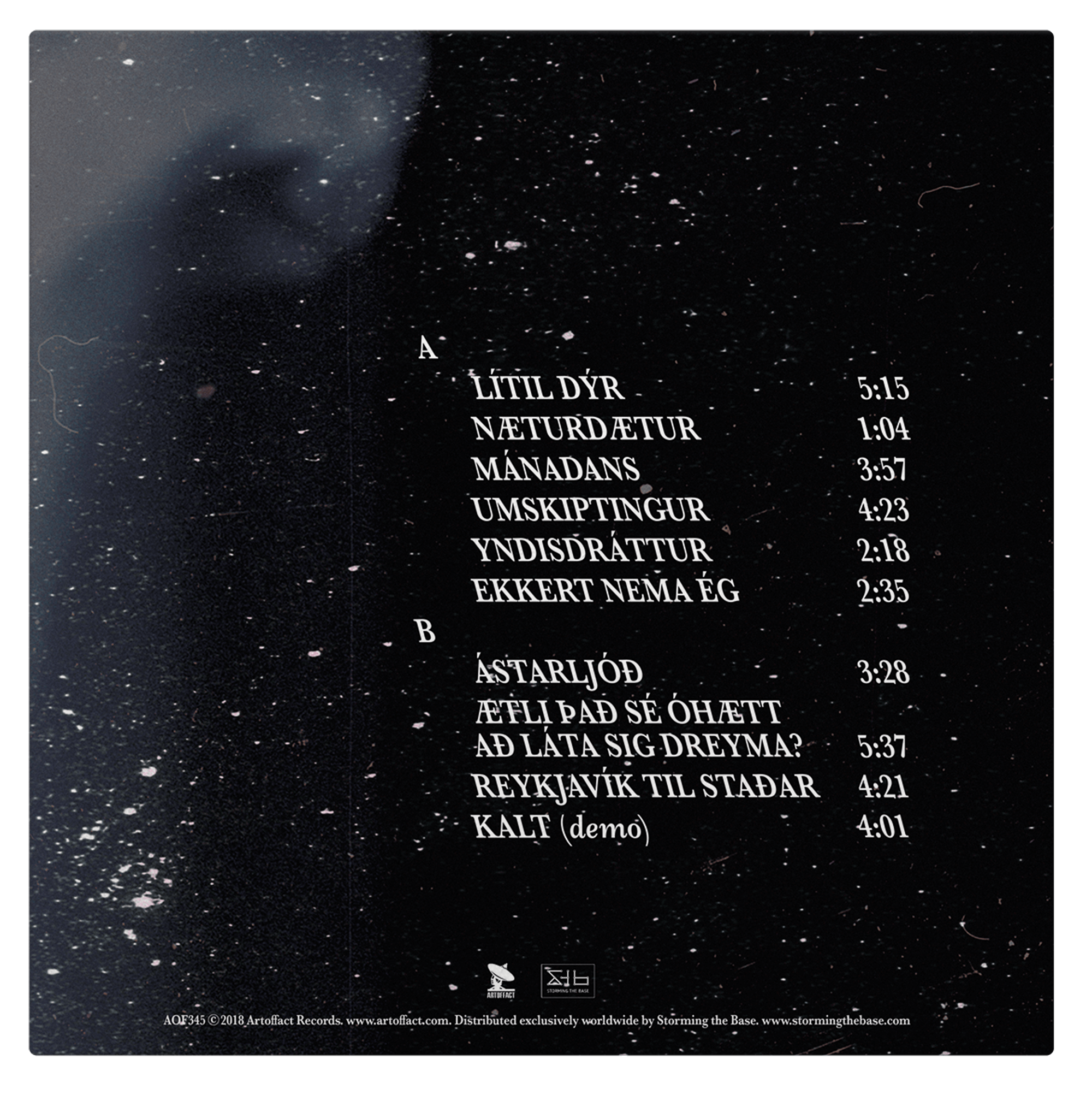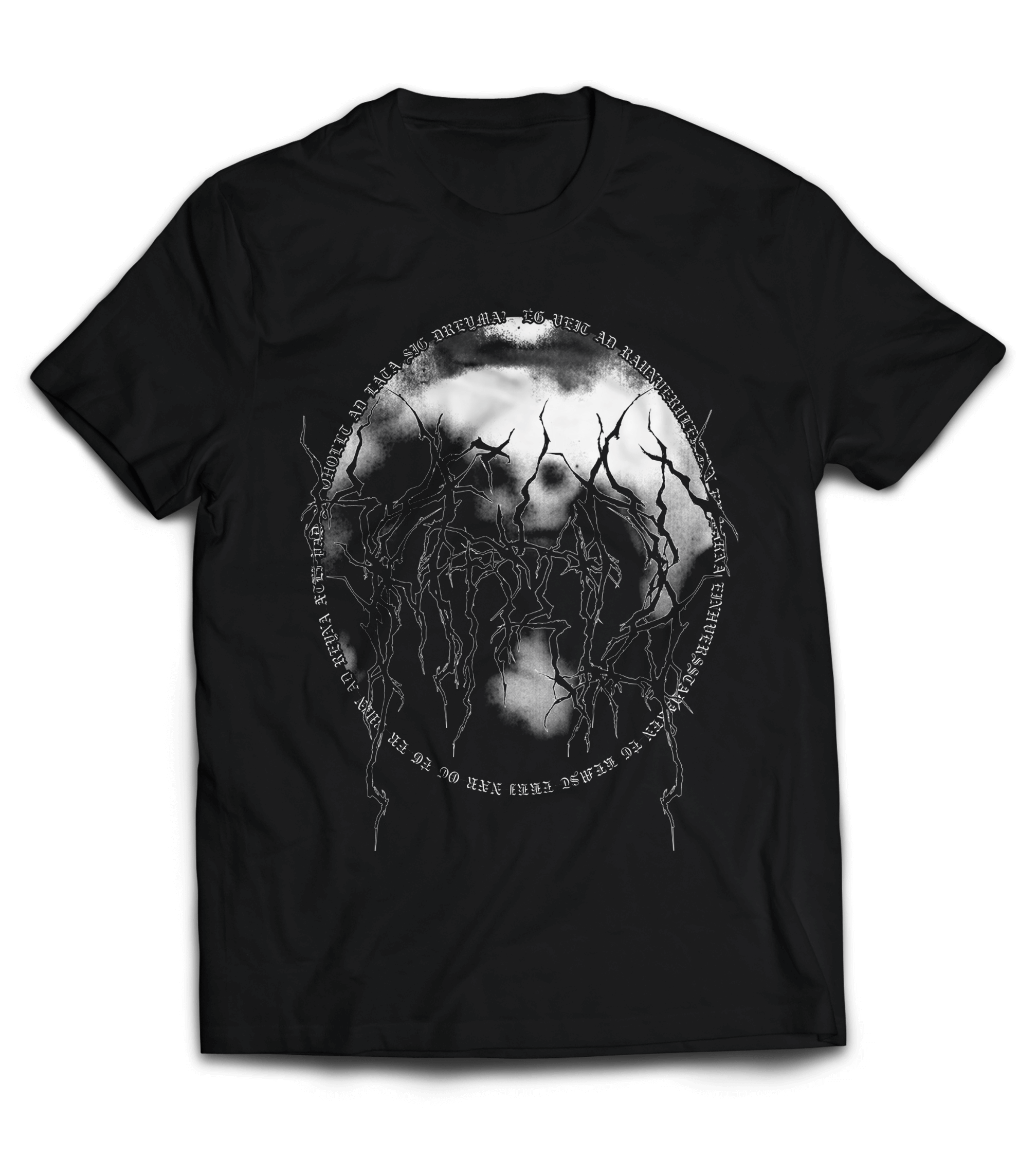 MÁNADANS
(2017)
e. Moon Dance is
Kælan Mikla
's "long lost album" featuring songs recorded in the beginning of their career. Along with the artwork I designed a limited edition t-shirt for their October 2018 tour.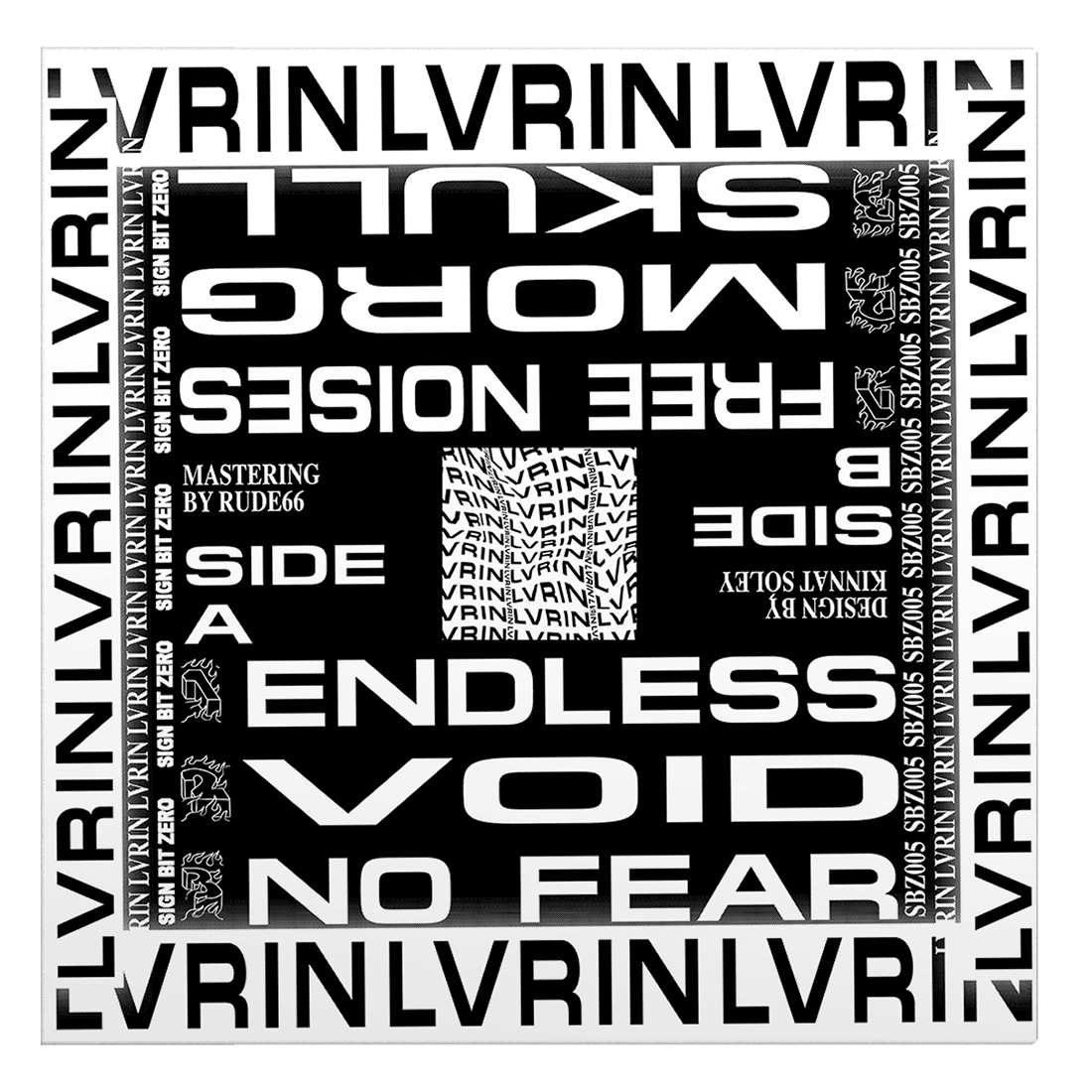 SBZ005: LVRIN
(2016)
The fifth release of SIGN BIT ZERO, a record label based in Leipzig, releasing vinyl with dark, experimental and industrial soundshapes. (2016)